The Queen's process
Chinese-English proficient | Hubspot certified content marketer | Published author | 3x Medium Top Writer
1. Active preparation

After you've contacted me, I'll review your current website and social media to understand your business and the brand's tone of voice. I'll also identify any gaps in your current marketing outlook.

2. Kick-start meeting

The initial virtual call is around 30-45 minutes. I will learn about your needs and requirements and discuss where I can add value. To follow up, I will send you my scope of services, timeline and quote.

3. Write, edit, repeat

I strive for a long-term relationship with all the brands I work with. This means that we will set up a sustainable structure and an effective workflow that allows us to repeat the process with new content – this keeps your brand fresh but consistent.
Hey, tiny marketing teams
I understand you, because I was once a struggling one-man marketing manager.
Trust me, an experienced freelance content writer can help.
Testimonials
The reason for the Queen's long reign
Priscilla has been very professional and very clear in specifying an outline of her content based on thorough research and understanding of our brand. She gets what we do quickly, and this is reflected in the quality of her written work which has exceeded our expectations.
Priscilla doesn't just write for us, but also learns about our brand values, tones and styles, and creates written content that are impactful and can be repurpose to other long and short form media. Basically she's created a year worth of content in two months, and saves a one-man-marketing team like me a lot of time, money and effort otherwise.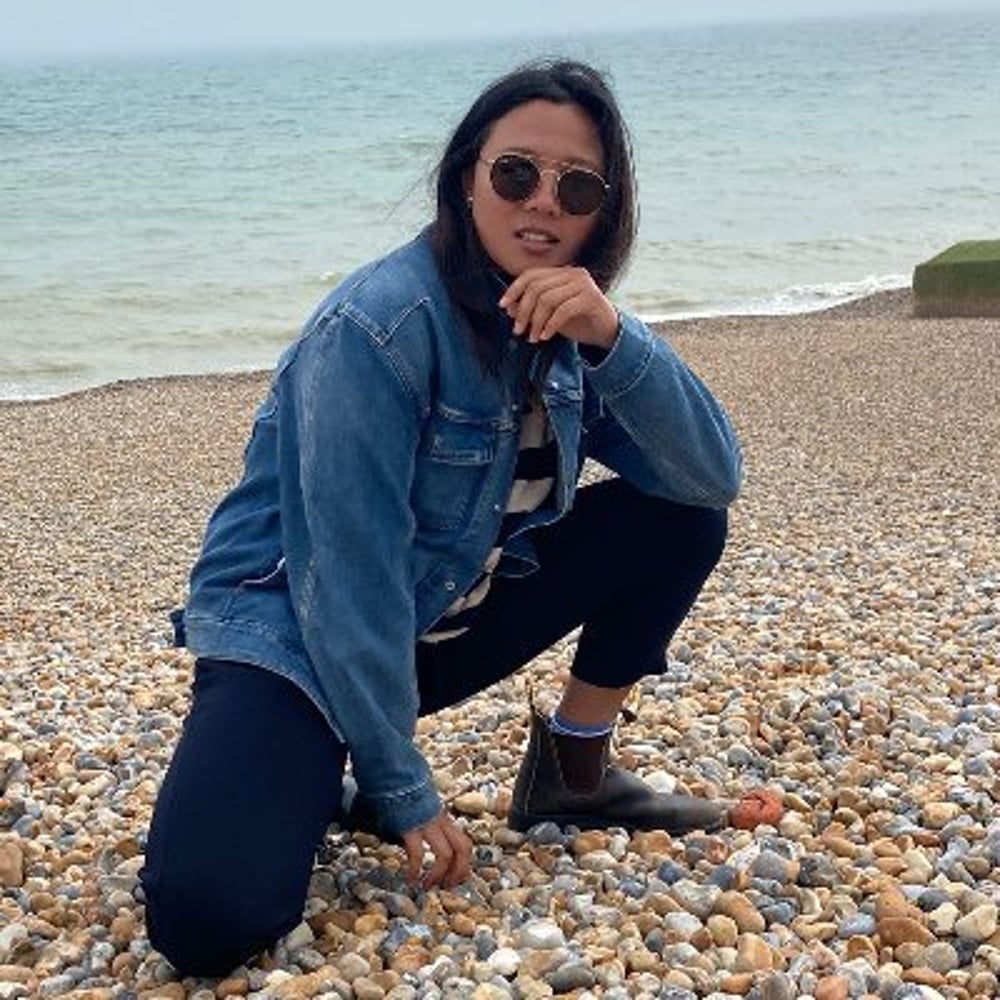 The Queen's reign
Flyin' like a bird. Like electricity. Yeah, like electricity – Billy Elliot
This is how I feel every time when I jump into the water or hit the road running.

My journey as an amateur athlete started early, around the age of five. So when I learned about swimrun races, I knew instantly that's made for me.

And what's better to combine it with my expertise that's content writing? I want to write about it all day, every day (when I'm not training). This is why I become a freelance swimrun, fitness & self-care writer – I want to work with groundbreaking brands in the industry and meet passionate people from the community. 

A published author, 3x top writer on Medium with real content marketing experience, let's work together. 

Obsessed with me? More here.